A beach trip can change your lazy day to an energetic and exciting day. While some may love wading in the seawater or collecting sea shells, others find beaches as an opportunity to engage in various water sports. It is one of the adventurous activities that allow you to enjoy it with your family and friends. Along with the fun, water sports also help you to maintain your health and fitness. Here are some of the best water sports you must try.
Jet Skies look similar to boat engines and advance like smooth motorbikes. Therefore, it is an ideal option for people who love adventures. However, some precautions have to be taken to safely enjoy this sport. Safe handling skills and safety gear is important before getting into the water.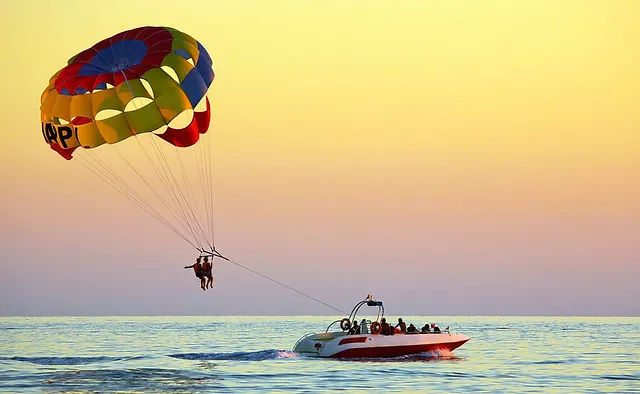 Parasailing will have a person carry a canopy similar to a parachute. The rider gets the chance to soar above the ocean water. Some parasailing canopies accommodate 2-3 passengers for a single ride.
Paddleboarding is a popular water sport where the rider will board and paddle to navigate through the water. Boards are available in different sizes, shapes, and materials. It will be more fun to enjoy paddleboarding with a friend.
Wakeboarding and Waterskiing
Water Skiing has been popular for more than a century now. Both wakeboarding and waterskiing use boats to pull passengers at high speed. The rider has to wear a ski in water skiing while a small board is required for wakeboarding.
Everybody would have seen people surfing through the waves smoothly like walking in a park. Surfing is extremely addictive. Both bodyboarding and surfing need some skills. Some basics and a board can help you to try both.
Kayaking will be more fun than canoeing if you can get the hang of it. It is one of the best ways to cut across the water using high maneuverability. Several skilled riders use kayaks to get to their diving locations where they are unable to swim with good grace.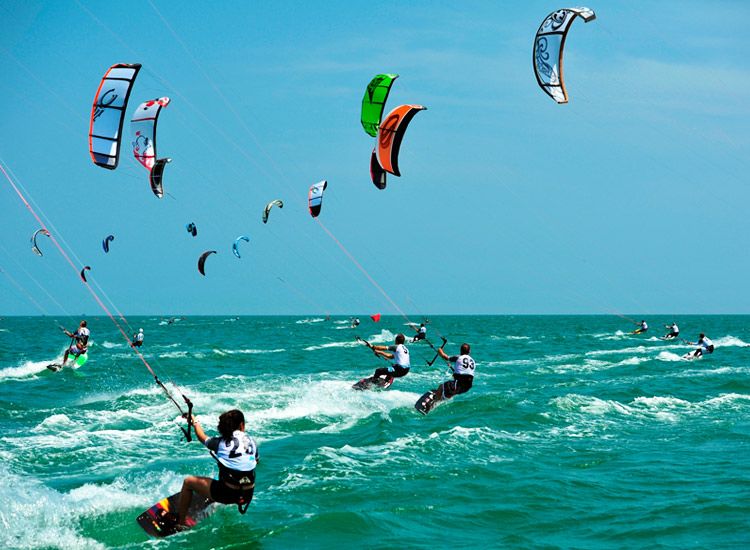 In Scuba Diving, the divers will have an air tank on their back along with a mouthpiece. The oxygen that comes through the mouthpiece allows the diver to breathe. Scuba diving is one of the most rewarding and exciting water sports.
Swimming in the ocean is a great way to test your physical endurance. You need not be a trained athlete to swim in the ocean. It is much more exciting than swimming in an indoor pool. Swimming is also good for your skin. You can enjoy quality exercise time swimming without even recognizing that you are exercising.
Skimboarding is an extremely competitive activity among water sports. A skimboard looks like a little surfboard with no fins. The difference is that skimboarders begin from the beach and use their momentum to hold themselves out to the ocean waves. Later they can get hold of the breaking waves back to the shore.